Look-Think-Act
Down feathers on the floor?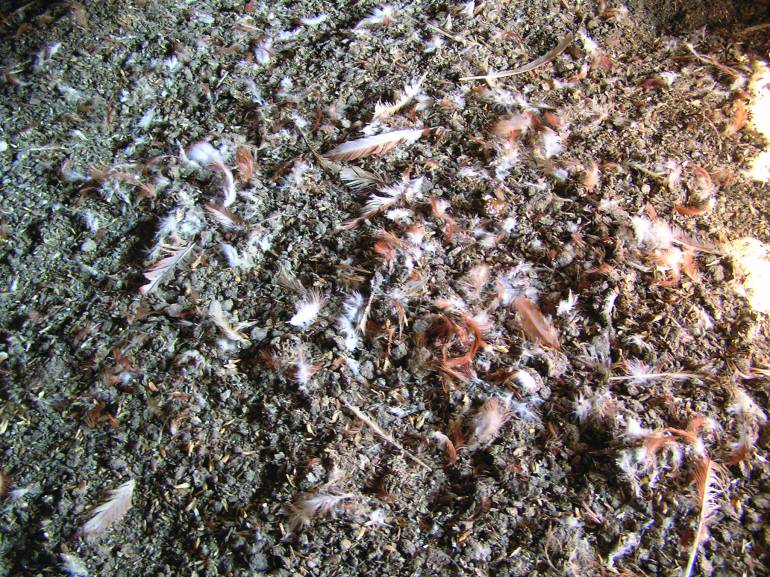 Click for more information.
What do I see?
When you visit the rearer, check whether there are down feathers in the litter.
What does it mean?
If there aren't, they have been eaten: a signal that the chicks are lacking in something, e.g. texture in the food.
What should I do?
Ask the rearer to add lucerne hay or another high-fibre product to the feed.
How will you take advantage of this high quality content?